It is mandatory to link your AADHAAR with your PAN (Permanant Account Number). Otherwise your income tax return would not be processed. You can not make a transaction above 50,000 without linking your AADHAAR and PAN.
Linking AADHAAR with PAN is a simple process. It takes less than two minutes to link online. Government has introduced various methods to link AADHAAR with PAN. Everyone should complete this process on or before 31 December 2019.
You can link AADHAAR with PAN by simple visiting incomtax e-filing website or by SMS.
How to Check Aadhaar Linked with PAN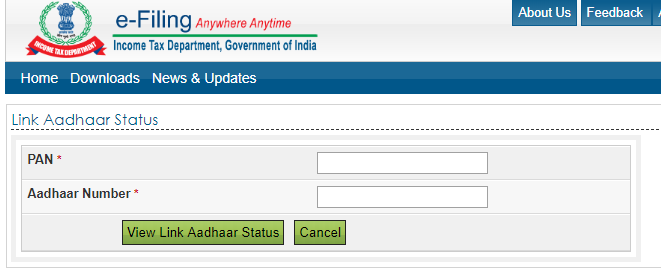 Enter your PAN and Aadhaar Number
Click on 'View Link Aadhaar Status'
Status will be shown